In today's world, the Internet market is characterized by a large scale of diversity of offered services and business connection, where it differs from the traditional scale of telecommunication market. It is estimated that there are more than 7.8 million Malaysian Internet users. We live in the age of the internet where the internet has become an important part of our lives. The internet is an invention of high-end science and modern technology. We are connected to the internet 24/7 as it is a convenient and reliable source of spreading and receiving information. Therefore, the best deal for Time Internet in Malaysia are here.
TIME Internet Plan Deals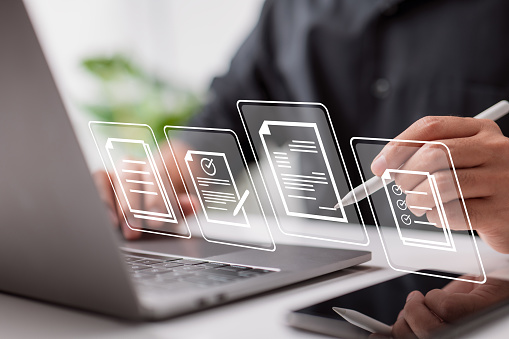 TIME offers the best TIME basic internet plan for business use which offers a speed of 100 MBPS with only RM 89 per month. This Internet plan deal connects confidently and runs business-critical applications from the cloud with ease so you can focus on growing your business. By purchasing this internet plan deal, it will be included with a 100GB of Time BizCloud storage, 2x voice lines, 1x optical network unit (OPU), a dynamic IP, 1x wireless AC dual band router and 2x DECT phones.
You can easily apply the Time basic internet plan by following these 3 simple steps. The first step is to select a plan and sign up online. The second step is to verify your application where our sales rep will contact you to verify your application with your ID. The third step is to receive your order ID and an arrangement for instalment will be made. After the installation of the internet, our installer will test the connection to ensure it works and will answer any questions you have in doubt regarding our internet plan.
TIME internet deals are considered one of the best deals. It has the fastest speed where you can enjoy up to 1Gbps with TIME internet plan. TIME also offers the best value for high speed internet where you can get faster connection at an affordable price. Furthermore, TIME only uses 100% fiber network to ensure the best stability and speed. TIME internet plan has a seamless connectivity to ensure you have the strongest possible signal all around you all the time.
TIME internet plan deals come with the fastest speeds, best value, quality network, seamless connectivity and expert support. By purchasing the TIME swift and reliable internet deal, you can stream your favourite movie online without buffering. Moreover, you can share the utility by connecting multiple devices within the same household without facing a network lag. TIME also utilises an advanced broadband technology which is the fibre optic cables which transmits the data more rapidly as compared to the regular DSL or cable modems. TIME provides seamless surfing experience through multiple devices from any corner alongside with a broad home wireless coverage. TIME has a group of expert support and tech support agents that are available 24/7 to assist you in various technical difficulties.